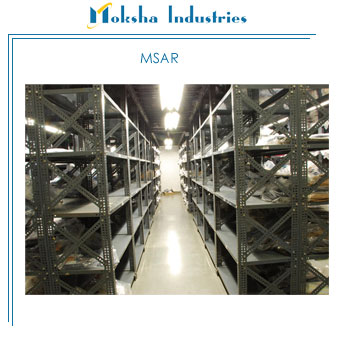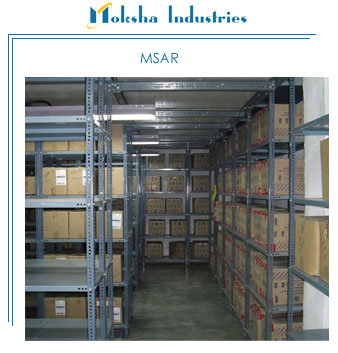 Our slotted angle racks provides a complete and practical solution to the storage requirements of organizations. We range of slotted angle racks includes Angle frame racks , Skeleton racks, Pigeon hole racks, Enclosed racks, Two/Three tier racks. Our slotted angle storage racks are manufactured from the high-grade raw materials under the guidance of experts. To match the various specifications of the clients, we offer Slotted Angle Storage Racks in various dimensions. Precisely designed, our slotted angle racks are characterized by high durability. Non abrasive nature and anti corrosive property ensure low maintenance cost. We have carved a niche as one of the major Slotted Angle Shelving Systems manufacturers in India.

Features of Slotted Angle Racks:
Easy assembly: the simple structure, (Upright, Steel shelf, Gusset, bolt) can build a compelete unit.
Height adjustable: the unique pre-punched hole on upright allows you adjust shelf height level easily.
Capacity: Light duty shelving, 100kg to 250kg loading capacity per level.
Structure: Sturdy, tough, adaptable, rigid when assembled.
Versatile design: Easy to relocate and ideal for special purpose designs.
Cost: Economical, Cheapest cost.
Storage Systems: