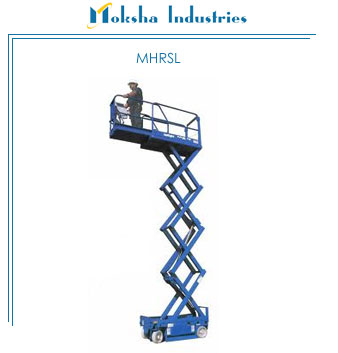 We are offering quality range of High Rise Scissor Lift that are manufactured from quality material. Our High Rise Scissor Lift are offered as per the requirement of the client at leading prices.

Our experts prefer the latest technology at various stages of products. Following are some of the key points which are included into our quality policy:
Focus on design, development and introduction of new equipments
Understand specific consumer needs and develop specials
Upgrade equipments and constantly re-engineer products
Continuous improvement in productivity for offering unmatched value additions to customer.
Special Systems: